Federico Fellini would have celebrated his hundredth birthday this year. But why are we writing about it in the past tense? Fellini is celebrating his hundredth birthday this year!
This is a proper form for an artist of such greatness as the director of La Strada, Nights of Cabiria, Amarcord, 8½, La Dolce Vita or Ginger and Fred. Fellini keeps living throughout the incessant lives of his films, characters, and pictures he created.
He once said: "Since I became a director, I haven't been going to the cinema; I've been afraid that I'll unconsciously start to imitate someone." In the film world, he indeed created his separate, original world that not only imitated nobody, but has also remained impossible to surpass.
La Strada (1954), one of Fellini's first and also most beautiful and moving films, contains all the characteristics of his art and sensibility. Mixing the real and the dream, good and evil, the desire of love and the fear of rejection, the eternal search for happiness and an unnoticed fact of it being at one's fingertips. Gelsomina is a character who was born during a circus journey that Fellini takes us on in La Strada, but thanks to Giulietta Masina, her great, trusting, and honest eyes filled with goodness also characterised other characters in the next films of that artist. La Strada was the first film in the history of the Academy to win an Oscar for Best International Feature Film.
Exactly 45 years later, The Voice of the Moon (Voce della luna), the last film by Fellini, considered by many to his artistic last will and testament, premiered at the Cannes Film Festival. Inspired by the novel Il poema dei lunatici by Ermano Cavazzoni, the film leads Fellini on Gelsomina's old paths and, through the eyes of two wanderers, wonderfully portrayed by Roberto Benigni and Nicola Piovani, it looks at the world of the end of the 20th century in order to convince us once more that fantasy, admiration, dreams, and belief in impossible are much more beautiful than reality.
A genius, artist, visionary; but what was Fefe like in private? Marek Koterski and Małgorzata Bogdańska try to answer this question with the voice of Giulietta Masina in a monodrama Nie lubię pana, Panie Fellini (I Don't Like You, Mr Fellini). A fantastic writing, great directing from Marek Koterski, and bold acting of Małgorzata Bogdańska as Giulietta. That is our icing on the birthday cake for Federico Fellini's one hundredth birthday.
Grażyna Torbicka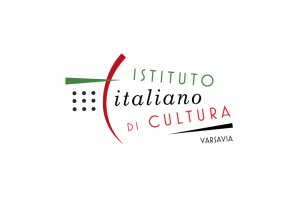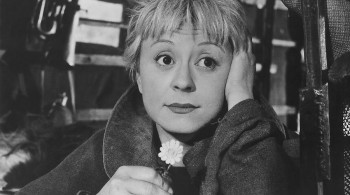 04/08
17:00
THE AMBER HALL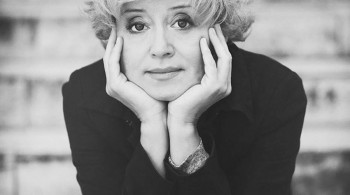 Nie lubię pana, Panie Fellini
Monodrama performed by Małgorzata Bogdańska | Authors: Małgorzata Bogdańska, Marek Koterski | Direction: Marek Koterski
more...
04/08
21:00
THE AMBER HALL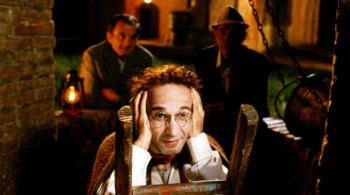 03/08
16:00
THE RUBY HALL