Besides universal questions, it is current issues and subjects that are subject to an imaginative expression in cinema.
For the programme of the Film and Art Festival Two Riversides, we are looking for topics that are important, particularly in terms of the current issues. A subject that for a long time now has been discussed in the public discourse is environmentalism. While living in increasingly urbanised communities, we have been losing everyday contact with nature. Our relationships with what we breathe, eat, and drink have been becoming utterly consumptive. Food has stopped being grown and it is being produced instead, while the awareness of nature and processes occurring therein, once so common, has been drastically decreasing. The ongoing climate changes have made abrupt weather phenomena affect a bigger and bigger part of the population of Earth. Having all that in mind, we have prepared for the audience of the festival three films that are going to be presented in Poland for the first time, right here at the Two Riversides Festival.
The animals have their paths and territories. Not until we have observed them carefully, do we start to wonder which ones—us or wolves—violate the others' space. We are inviting you to watch the wonderful Wolf Walk by Jean-Michel Bertrand, a wildlife tale but also a road movie that opens our eyes to everyday struggles of wolves. Growing up, journey, seeking one's own place, adapting to the ecosystem, and relationships with other species. Are we surprised by the conclusion that the human is the strongest predator?
The distant wilderness of Alaska was where Roman Droux, the director of Bear-Like, set off for. In his case, searching for the bear, an old childhood companion, turned into a fascination for the mythical bear, an embodiment of an exceptional strength. A majestic, beautiful, almost untrodden nature is a scenery of fights for life and death between adult grizzly bears, although the film is also full of touching love scenes.
Changes in nature also have economic and social consequences, on both the local and the global scale. The Great Green Wall by Jared P. Scott is a film that is a part of the joint Music – My Love and Eco-Awareness section. Inna Modja, a Malian activist and musician, is our guide through Sub-Saharan Africa. The aim of the Great Green Wall project is creating an eight thousand kilometres long greenbelt across Africa. The result is supposed to be not only a positive influence on the entire ecosystem of Sahara's borders but also economic stimulation and improvement of the quality of life of its residents.
Environmentalism starts with respect for nature and sensitivity to its beauty. A growth of that attitude is reflected in seeking for solutions and inhibition of negative climatic processes.
Dominika Żukowska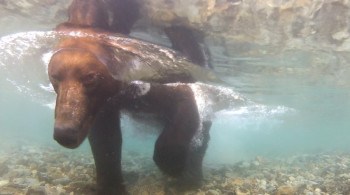 07/08
15:30
THE RUBY HALL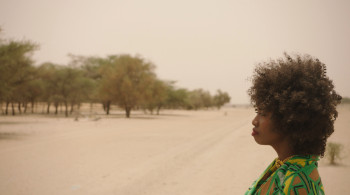 07/08
21:00
THE AMBER HALL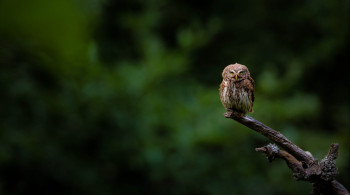 06/08
15:30
THE AMBER HALL